Professional Website Translation
Website translation and localization services have become a must for every business owner who wants to take his business to every corner of the world. We at ENS Translate understand this and provide website translation services in over 200 languages which are second to none in the industry.
START YOUR PROJECT
What are Website Translation Services?
Website translation or localization refers to the translation of an entire website for a particular country and language. Your website is the best way to highlight your work and to make it right no stone should be left unturned.
Website localization gives the user an option of changing the website's language just like you can change the language of our website using the drop down at the top. Go ahead, check it out right now.
Website localization does not only restrict to translation of text but it also aims at changing the look and feel of the website according to the target language or country keeping the cultural sensitivity in mind.
For example: the graphics and design of the website should be more appropriate for that particular country that you wish to target. Website translators and developers work together as a team to translate and localize a website. Detailed proofreading of text is required to have a the accurate terminology without any punctuation errors or spelling mistakes.
Eg: E-Commerce Grocery Store Story
A group of investors found potential in an e-commerce grocery startup based in London (name not mentioned here). They wanted the services to be extended to Germany. The e-Commerce grocery store designed a plan to make the online e-commerce store profitable in the Germany market with their services. They hired a website localization company to localize their website for Germany in German Language and increased their revenue by 300% within 8 months of launching.
Who is it for?
Multinational Companies
Hospitals
Bloggers
Travel and Tourism Agencies
Schools
E-Commerce Businesses
Government Departments
NGOs
Online Portals
and more...
START YOUR PROJECT
Related Services
Aerospace and Automobile Translation
Travel and Tourism Translation
Marketing and Advertising Translation
Our Process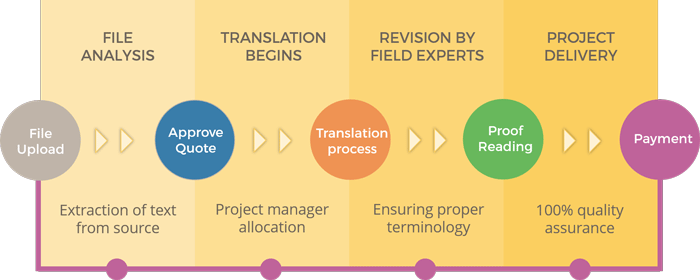 IMPORTANCE OF A GOOD Website Translation Services?
Websites should be translated by world class translation agencies who have a wide network of translators. The translation service you hire should dedicate a team of technical translator, website translator, software translator and a quality assurance team to localize your website.
Why ENS Translate
We have native translators of over 200 languages who have speciality in website translations. To work together with these translators, we have highly qualified software engineers to look into the technicality of your website.
Your website goes through many sessions of testing and proofreading so that there is no scope of error. We translate websites from every field as we have field experts and technical with us who take active part in the whole website localization process.
What you can expect from us:
On time delivery of project
Highly qualified engineers.
Native Translators of over 200 languages.
ISO 17100:2015 – quality assurance
Accurate translations with the meaning clear as crystal.
Cost effective translation
Start Your Project in 3 easy steps
Fill out this 3 step form to get a quote for your project.